Home
December 9, 2019
2023-07-15 14:24
Home
Welcome to Computer Collegiate
Computer collegiate is an excellent learning platform in the field of information technology. It is a well-known name in computer courses in Karachi and more than three decades of dedication and unmatched service have made it no. 1 it institutes in offering computer courses in Karachi. Its aim is to contribute to the development of Pakistan by equipping the youth with all the weapons required for the IT industry. Due to its effective role, it has become an enviable brand in computer education in Karachi.
Computer Courses in Karachi , Pakistan
SUCESSFULL ALUMNI STUDENTS
YEARS OF ACHIEVING HIGH STANDARDS
I have started Graphic Animation Program (GAP) course for 6 months and I really learn and enjoy. They have Excellent teaching skills, comfortable environment, very good computer lab and also good fast computer systems. Thank you Computer Collegiate.❤️
i loved the atmosphere and there management. they are very cooperative in every means. I am studying graphics from sir shah zain and believe me his teaching style is pretty awesome, do consider this institute for the great teachings and successful career building,
Engr Fahad Aziz
I have excellent experience with computer collegiate. the teachers and staff all are very cooperative and computer collegiate is a good institute for a student
SADIA PARVEEN
have excellent experience with computer collegiate. the teachers and staff all are very cooperative. computer collegiate has a learning environment which is very useful for students, so we can build strong concepts in this learning environment.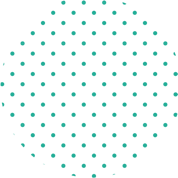 study with your favorite tutors







Computer Courses at Computer Collegiate:
Being a premier institute, Computer Collegiate has set such high teaching standards for itself that over the years that it has undoubtedly taken the leadership role for IT institutes in Karachi. Thorough research is carried out before designing market-oriented courses. Teachers are trained on a regular basis to keep themselves abreast of the finest pedagogical methodologies and latest technologies in IT. Our students have an awe-inspiring presence in prominent local and international institutions and organizations. Following are the smart courses offered at Computer Collegiate.

Certificate in Information Technology (CIT)
Certificate in Information Technology or (CIT) course is for newcomers to the field of IT. In this course, a variety of areas of Information technology have been included to help students understand their potential and pursue a particular discipline according to their inclination. The course content includes the following: >
Office Automation
(MS Word, MS PowerPoint, MS Excel) > Adobe Photoshop > HTML5 and CSS3 > Web-designing Using Dreamweaver > VB.NET
It is a comprehensive course aimed at preparing students for their professional roles in the IT sector. It has three comprehensive modules. Each module lasts for four months. The major features of this program are as under:
> Office Automation
> Web Designing and Development (HTML5, CSS3, JavaScript, Jquery, PHP)
Graphics Animation Program
(GAP) is an outstandingly designed course to help students become successful Graphic Designers in the time span of six months. The salient features of this program include teaching the designing concepts and tools essential for career opportunities in this field. Following are the graphic editors included in the course: > Adobe Photoshop (Raster Graphics Editor) > Adobe Illustrator (Vector Graphics Editor) > Adobe In-Design (Desktop Publishing and Typesetting Software Application) > Urdu In-Page > Premier Pro CC > After Effects CC > Audition CC > 3D Studio Max
Digital marketing involves marketing products and services through the use of online technologies. The use of desktop computers, mobile phones along with digital technologies is part and parcel of this course. Hence, Digital marketing cannot be detached from technology development. After competing this course, the digital marketer has a vast horizon ahead to explore the opportunities lie ahead in the field of Digital Marketing.
This course is suitable for those who want to learn websites development and web applications. It covers all the tools and techniques required for Front-end and Back-end developments.
Following are the major highlights of the program:

> UI Design with Photoshop

> HTML5, CSS3 and Dreamweaver CC

> Front-end Development Technologies (JavaScript, ES5, ES6, j-Query, Angular JS)

> Server-Side Development technologies (PHP, Larval, CMS Word Press)
Software Engineering Course opens numerous job prospects locally as well as internationally in the Software development industry. Starting with the fundamental concepts of software development to taking the students to the cutting-edge advanced technologies of the development process is the ultimate aim of this program.
To train students related to the concepts and principles of Computerized Accounting and to ensure modern and efficient working are the ultimate aims of this course. Use modern technologies and related software enable students to for the present-day world. The course covers the following:
> Peachtree
> Advanced Excel
> Tally ERP.9
> QuickBooks
> Financial Modeling
Creating and developing software for mobile phones is taught in this course using for mobile platforms like Google Android or Apple iOS. This course includes all the languages and related development approaches to create efficient mobile applications.
Computer Networking Course enables students to learn the fundamentals of switches, routers and access points which are necessary to connect devices and networks develop security policies and infrastructure and mitigate risks. Recognizing threats and vulnerabilities and mitigate security threats are the key features of this program. It also includes CISCO preparation and CISCO portal Access.